Few things grab my attention like painter's equipment from the old days.
Here is a little treasure I picked up many years ago, and it's still functional. A traveling watercolor sketching kit, it was made in Germany and was sold under the Weber brand, which is still around, I think most visibly as the makers of Permalba White oil paint.
It's at least 70 years old, based on the look of the logo.  Totally self contained, the body of this portable palette  holds about a pint of water and it sports a brass screw cap on the end.  The cup, when attached, holds the water.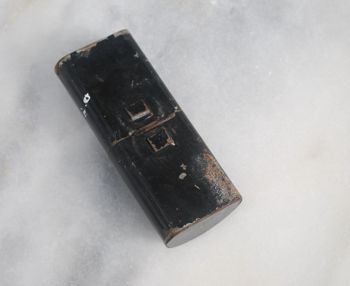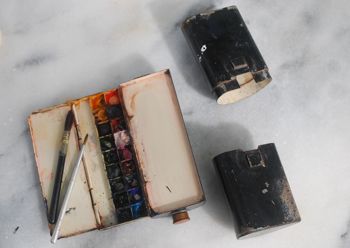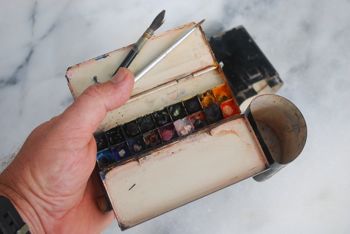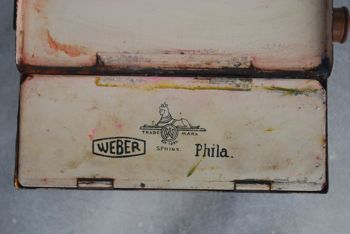 I always wonder about the designer of such a wonderful tool, and of course, who may have owned it.  Where in the world did it travel to?